"

Combat Surveillance is now live! Check out this video for an in-depth look on how to review your recent attacks. - http://bit.ly/1acAw7F

"



 

— Meet Burr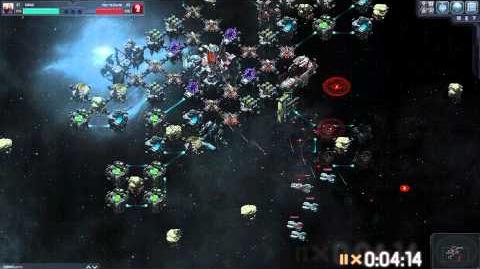 Overview
Players will be able to watch any of the five most recent PVP battles they had. While viewing battles, players will have the option to pause the surveillance, fast forward at 2x, 4x, 8x and 16x speed, and share for others to see. Players will have the ability to zoom in and out during the surveillance.
Combat Surveillance DOES NOT record any attacks by or to VEGA Fleets. This includes VEGA siege fleets present on some events.
Your battle logs will only store your five most recent battles. After a sixth is recorded, the oldest battle will be removed. It is still possible to view older battle replays if a link exists in chat.
Bugs
When restarting your replay on computer your view counter may double every time you do this, this can make it seem like 128 people are watching the replay but only 20 are really.
External Links
Ad blocker interference detected!
Wikia is a free-to-use site that makes money from advertising. We have a modified experience for viewers using ad blockers

Wikia is not accessible if you've made further modifications. Remove the custom ad blocker rule(s) and the page will load as expected.