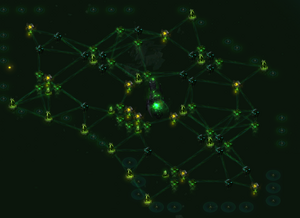 General
Alien Outposts are seen periodically in events, such as Outbreak where a sustained green wormhole appears and many level 40-50 Alien Outposts spawn around it. Inside is the Colony 47 Infected Sector where many higher level Alien Outposts are found. Alien Outposts are best taken on with Punisher Cruisers or Exterminator Destroyers as non-Xeno hulls can easily be obliterated whith the sheer firepower of the Alien Bases.
Appearances
Gallery
Trivia
Heavy Ancient Outposts are the most powerful outposts in the game.
---
Ad blocker interference detected!
Wikia is a free-to-use site that makes money from advertising. We have a modified experience for viewers using ad blockers

Wikia is not accessible if you've made further modifications. Remove the custom ad blocker rule(s) and the page will load as expected.